Dental Implants Miami, FL
We offer the most diverse procedures in dental implants.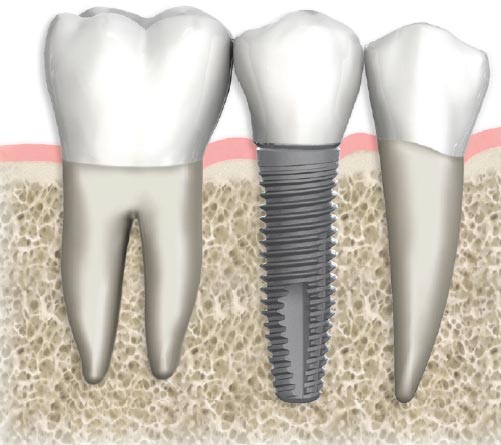 Dental Implants Service
The dental implant is a treatment designed to replace the natural tooth root and maintain the artificial tooth in place. It is made of biocompatible materials that allow Osseo integration, (bone binding). By using this procedure, as many alveolar bone will be preserved, since it is reabsorbed by not receiving any stimuli. The implant helps maintaining facial structure and preventing bone loss. It provides patient comfort and confidence to eat, speak and laugh amply.  Aesthetically, it will look like a natural tooth.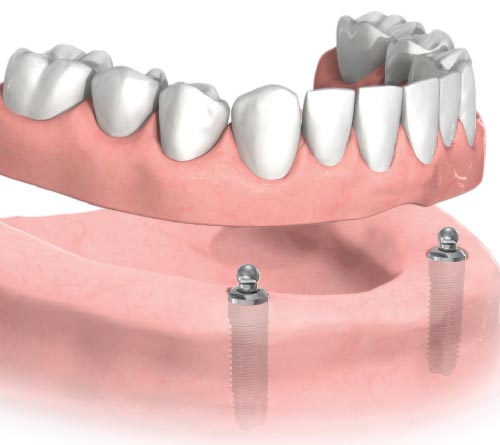 Denture Implants Brooches System
This procedure is designed for total edentulous patient. We use two to four implants and an overdenture with ball attachment (ball abutments). The ball attachments form a system of pins that are used to keep dentures firmed without the use of adhesive paste. In this way, patients can easily eat without moving his or hers prosthesis. For this treatment, we use a CT Scan machine (tomographic machine) with a cone beam capable of capturing three-dimensional images of the entire oral cavity, specifically the bone structure. This procedure will enable Dr. Fernandez to provide a precise and accurate diagnosis prior to the implant placement. This technology allows planning surgery virtually before starting with a procedure.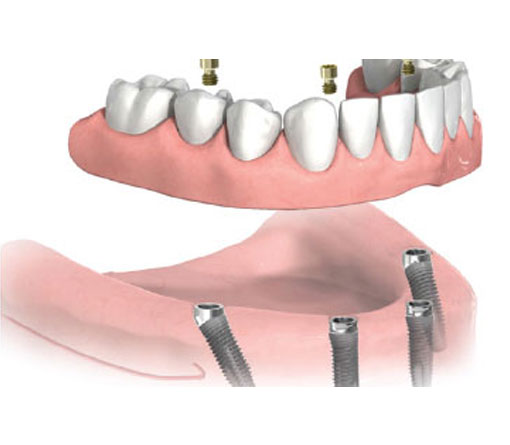 Dental Implants for Fixed Dentures
Surgical and prosthetic medical procedure. This is the rehabilitation of the maxilla and edentulous mandible with fixed prostheses where four implants in the maxilla anterior are placed which has a higher bone density. By placing two posterior implants at a predetermined mechanical inclination and using TAC exploration technology, we avoid the sinus cavities and the alveolar nerve in the lower jaw. The four implants can support a 12-14 teeth fixed prosthesis and can be placed immediately on the day of surgery. Through dental implants All-on-4®, patients will leave our office with a beautiful smile and their teeth will feel and work as permanent teeth.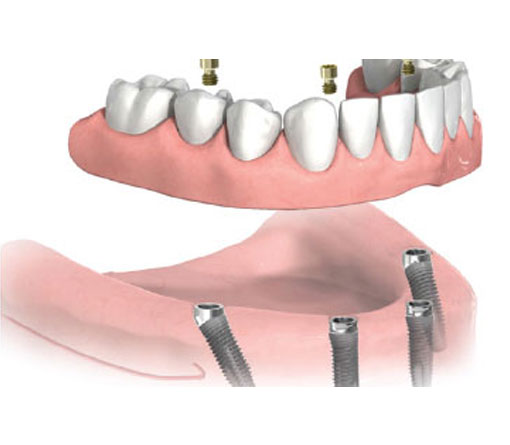 Dental Prosthesis

A dental prosthesis is an artificial element intended to restore the dental anatomy and the relationship between the maxillary. It also provides a vertical dimension and replenishes teeth. The person responsible for manufacturing these devices or artificial elements is the Prosthetic Technicians, under the direction of the Odontologist.